SimmTester.com
Simmtester.com (CST Inc.) provides the ideal memory solution for a wide range of needs - from Memory FAQ to Memory Testers and Diagnostic Software. CST will bring to you what's happening in the industry with the latest News and Articles. Visit the Site Map for detail.
Products in Focus




Eureka 2400 DIMM/SODIMM DDR4 Tester now start to deliver !
Complete 2400 / 2133 / 1866 / 1600 Mhz UDIMM / RDIMM / SODIMM / LRDIMM Solution
Eureka DDR4 2400 Test Solution.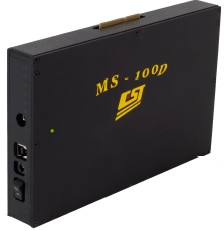 MS-100D DIE Sorting Tester now start to deliver !
Complete LPDDR2, LPDDR3, LPDDR4 DIE Sorting Solution
MS-100D DIE Sorting Solution.
Memory Test Solution
Eureka2s Mobile Memory Tester for testing Multi-Chip-Package (MCP) memory.
Tester capable of testing LP-DDR, LP-DDR2, LP-DDR3, NAND/NOR memory chips. It utilizes CST's proprietary test algorithm to capture all known memory failures


Find out how DDR4 DIMM/SODIMM Memory SPD EEPROM is program in the Industry !
DDR4 Ez-SPD the 1st in industry to deliver an affordable
DDR4 SPD Programming Solutions.

Eureka Express DDR3 Dual Socket Memory Tester.
Complete 1866 / 1600 / 1333 Mhz DDR3 DIMM / SODIMM /LRDIMM testing solution.

SP3000 DDR2 Memory Tester now available . Complete 1066/800/ 667/ 533/ 400Mhz DDR2 testing solution.
Find out more about DDR2 testing?

SP3000 DDR3 Memory Tester now available. Complete 1700Mhz DDR3 DIMM/SODIMM testing solution. Find out more about DDR3 Memory Tester ?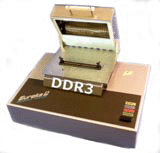 Eureka2 DDR3 1600Mhz Memory Tester available with Heat Chamber Box. Complete 1600Mhz DDR3 testing solution.
Find out more about Eureka2 DDR3 Temperature testing?

Hands-free,Compact & Self-Contained Automated "Pick & Place" DIMM Memory Testing
with the affordable
RoboFlex2 Handler
. For DIMM...LRDIMM to SODIMM to Registered RDIMMs. Works for 288pin DDR4, 240pin DDR3, 240pin DDR2 and 184pin DDR SDRAM module.
View Robo-Flex2 for DDR4 Handler Demo.

Hands-free memory testing with the affordable DDR, DDR2, DDR3 &amp DDR4 RoBoflex-MiNi Handler. For DIMMs to SODIMMs. Works for 288pin DDR4, 240pin DDR3, 240pin DDR2 and 184pin DDR SDRAM module . Options available for 144/200/204/260 pin SODIMM. View Handler Demo on Youtube.com
DocMemory Is In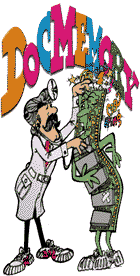 Step in for a Free Consultation! DocMemory has answers to frequently asked memory questions.
Memory FAQ
Tester FAQ
Memory Price Index
Memory Specs
DocMemory PRO PCI Test Card

Memory Publications

DDR4 Memory overview. Read this one part series on DDR4 DIMM/SODIMM Module.



DDR4 SPD Definition . Find out all about it . Get the inside details in this article .
Memory Module Picture - Check out the latest pictures of JEDEC standard Memory modules.

CST at Trade Shows
We are participating in major 2018 Trade Shows.

Visit us at the upcoming shows for CST DDR4/Flash Memory Test Solutions


Industry News

What if Amazon gets into banking ?


A Bain & Company survey of 6,000 people published Tuesday showed that consumers trust Amazon (amzn, +0.39%) more than they do their banks: 65% of Amazon Prime customers said they would sign up for a bank account with Amazon (specifically, a free account that offered 2% cash back), while 43% of non-Prime customers and 37% of non-Amazon customers said they would.

Cadence Design offers IP for AI processor


As a result, the DNA 100 processor is well suited for on-device neural network inference applications, spanning autonomous vehicles (AVs), ADAS, surveillance, robotics, drones, augmented reality (AR) /virtual reality (VR), smartphones, smart home and IoT

Amazon launches new tool to enhance visual shopping


Using a combination of imagery, a thumbs up and down voting mechanism, and machine learning technology, Scout offers an almost Pinterest-like way of browsing Amazon products, then refining recommendations through user input.

DRAM focus moving towards data center


Big DRAM buyers are companies such as Facebook, Google and Amazon, who are going ahead and buying whatever memory they need to run large, network storage systems and server applications, said Matas, and they're fine with paying a premium price because of limited DRAM capacity.

Alibaba Group to produce its own AI chip


Efforts would see the launch of Alibaba's first in-house developed AI chip in the second half of next year. Called AliNPU, the new AI chip had the potential to support technologies used in autonomous driving, smart cities, and smart logistics.

Sanctions on Iran leads to more cyber hacking


"Whenever we see Iranian threat groups active in this region, particularly in line with geopolitical events, we have to be concerned they might either be engaged in or pre-positioning for a disruptive attack,"

Tariff does not help the chip industry


Imposing the tariffs on semiconductor industry products would put U.S. companies at a disadvantage in relation to international competitors and threaten the market share of U.S. firms in China, as well as hurting U.S. exports and jobs while raising the cost of goods for U.S. consumers.

Macronix seeks funding to build 3D NAND


An extra 50,000 wafers/month will initially be in traditional 3D NAND. Once it establishes a customer base, it will ramp a novel architecture that it claims sports 30% lower cost per bit.

Trump's $200 billion tariff list includes semiconductor material and components


Chinese products on Monday's list include raw silicon and other products used in chip making, including items such as quartz reactor tubes and holders designed for insertion into diffusion and oxidation furnaces for semiconductor wafer production. The list also includes smart cards, as well as technology products used in data centers and networking gear.

Audi offers luxury car subscription plan


For $1,395 per month, customers have access to an A4 sedan, A5 convertible, S5 coupe or Q5 or Q7 crossover, subject to availability. Subscribers can change vehicles up to twice a month and hold any vehicle for up to six months.

Taiwan foundry sales up 6,2% in quarter


Thanks to strong demand for high performance computing (HPC) chips supporting crypto mining and other applications, Taiwan foundry houses saw their combined revenues from computer applications shoot up 27% sequentially to US$1.9 billion in the second quarter of 2018.