Saturday, March 17, 2018

SimmTester.com
Simmtester.com (CST Inc.) provides the ideal memory solution for a wide range of needs - from Memory FAQ to Memory Testers and Diagnostic Software. CST will bring to you what's happening in the industry with the latest News and Articles. Visit the Site Map for detail.
Products in Focus




Eureka 2400 DIMM/SODIMM DDR4 Tester now start to deliver !
Complete 2400 / 2133 / 1866 / 1600 Mhz UDIMM / RDIMM / SODIMM / LRDIMM Solution
Eureka DDR4 2400 Test Solution.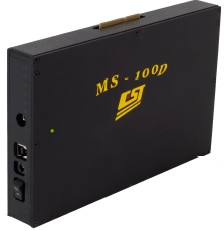 MS-100D DIE Sorting Tester now start to deliver !
Complete LPDDR2, LPDDR3, LPDDR4 DIE Sorting Solution
MS-100D DIE Sorting Solution.
Memory Test Solution
Eureka2s Mobile Memory Tester for testing Multi-Chip-Package (MCP) memory.
Tester capable of testing LP-DDR, LP-DDR2, LP-DDR3, NAND/NOR memory chips. It utilizes CST's proprietary test algorithm to capture all known memory failures


Find out how DDR4 DIMM/SODIMM Memory SPD EEPROM is program in the Industry !
DDR4 Ez-SPD the 1st in industry to deliver an affordable
DDR4 SPD Programming Solutions.