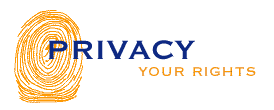 PRIVACY PROMISE TO YOU: CST (simmtester.com) will never sell, exchange, or release any of your individual personal information to a third party without your express permission.
INFORMATION WE MAY COLLECT: For each visitor to our web page, our web server does not automatically recognize any information regarding the domain or e-mail address.
We collect aggregate information on what pages visitors access or visit and information volunteered by the visitor such as site/page registrations. The information we collect is for used only for internal review to improve the content of our Web site and are not shared with other organizations for commercial purposes.
If you do not want to receive e-mail from us in the future, please let us know by sending email to us at support[at]simmtester.com** and telling us that you do not want to receive e-mail from our company.
When you supply your name and/or e-mail address when registering to access any of the interactive services on this site, we do not gather that data for any other use than to identify you when you access those services again.
When you register to be added to one or more of the e-mail lists maintained by us, we do not share that information with any other person or business.
---
OPT-OUT If you do not wish to receive future communications from us, you can send an email to support[at]simmtester.com**
CONTACTING CST (simmtester.com) If you have any questions about this privacy statement, the practices of this site, or your dealings with simmtester.com, please contact:
support[at]simmtester.com**
Tel 972-241-2661, 972-241-2662
---
** Replace [at] with @ sign