SimmTester.com
Simmtester.com (CST Inc.) provides the ideal memory solution for a wide range of needs - from Memory FAQ to Memory Testers and Diagnostic Software. CST will bring to you what's happening in the industry with the latest News and Articles. Visit the Site Map for detail.
Products in Focus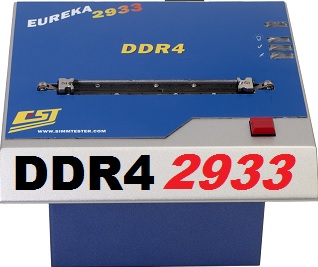 Eureka 2933 DDR4 Tester now start to deliver !
Complete 2933 (21-21-21) / 2666 / 2400 / 2133 Mhz UDIMM / RDIMM / SODIMM Solution
Eureka 2933 DDR4 Memory Tester.


Eureka 2400 DIMM/SODIMM DDR4 Tester now start to deliver !
Complete 2400 / 2133 / 1866 / 1600 Mhz UDIMM / RDIMM / SODIMM Solution
Eureka DDR4 2400 Test Solution.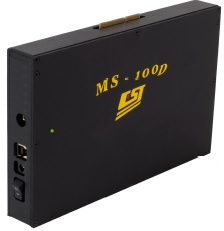 MS-100D DIE Sorting Tester now start to deliver !
Complete LPDDR4, LPDDR3, LPDDR2 DIE Sorting Solution
MS-100D DIE Sorting Solution.
Memory Test Solution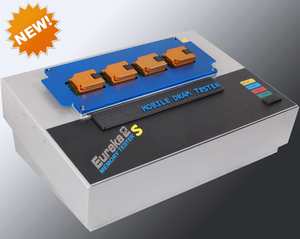 Eureka2s Mobile Memory Tester for testing Multi-Chip-Package (MCP) memory.
Tester capable of testing LP-DDR, LP-DDR2, LP-DDR3, NAND/NOR memory chips. It utilizes CST's proprietary test algorithm to capture all known memory failures


Find out how DDR4 DIMM/SODIMM Memory SPD EEPROM is program in the Industry !
DDR4 Ez-SPD the 1st in industry to deliver an affordable
DDR4 SPD Programming Solutions.

Eureka Express DDR3 Dual Socket Memory Tester.
Complete 1866 / 1600 / 1333 Mhz DDR3 DIMM / SODIMM /LRDIMM testing solution.

Hands-free,Compact & Self-Contained Automated "Pick & Place" DIMM Memory Testing
with the affordable
RoboFlex2 Handler
. For DIMM...LRDIMM to SODIMM to Registered RDIMMs. Works for 288pin DDR4, 240pin DDR3, 240pin DDR2 and 184pin DDR SDRAM module.
View Robo-Flex2 for DDR4 Handler Demo .

Hands-free memory testing with the affordable DDR, DDR2, DDR3 &amp DDR4 RoBoflex-MiNi Handler . For DIMMs to SODIMMs. Works for 288pin DDR4, 240pin DDR3, 240pin DDR2 and 184pin DDR SDRAM module . Options available for 144/200/204/260 pin SODIMM. View Handler Demo on Youtube.com

SP3000 DDR2 Memory Tester now available . Complete 1066/800/ 667/ 533/ 400Mhz DDR2 testing solution.
Find out more about DDR2 testing?

SP3000 DDR3 Memory Tester now available. Complete 1700Mhz DDR3 DIMM/SODIMM testing solution. Find out more about DDR3 Memory Tester ?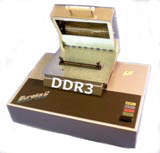 Eureka2 DDR3 1600Mhz Memory Tester available with Heat Chamber Box . Complete 1600Mhz DDR3 testing solution.
Find out more about Eureka2 DDR3 Temperature testing?
DocMemory Is In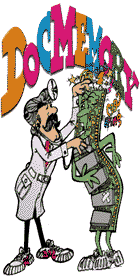 Step in for a Free Consultation! DocMemory has answers to frequently asked memory questions.
DocMemory PRO PCI Test Card

Memory Publications

DDR4 Memory overview. Read this one part series on DDR4 DIMM/SODIMM Module.



DDR4 SPD Definition . Find out all about it . Get the inside details in this article .
Memory Module Picture - Check out the latest pictures of JEDEC standard Memory modules.

CST at Trade Shows
We are participating in major 2019 Trade Shows.

Visit us at the upcoming shows for CST DDR4/Flash Memory Test Solutions


Industry News

More Taiwan IC designers to use foundries in China


Top executives of Taiwanese IC designers have recently paid intensive visits to not only foundry fabs operated in China by TSMC and UMC but also fabs run by China's Semiconductor Manufacturing International Corp (SMIC) and Hua Hong Semiconductor, aiming to increase their chipset production ratios in the country in line with the Chinese government's efforts to boost semiconductor self-sufficiency and reduce reliance on US suppliers.

Qualcomm announce all out support for 5G next year


Qualcomm announced its new top-tier chip for 2020, Snapdragon 865, which it sells to phone makers for use in high-end Android phones like Samsung's Galaxy or Google's Pixel. Qualcomm says the 865 will be shipped only in new 5G devices and will be bundled with a separate 5G modem.

Two top Google founders to step down


Larry Page and Sergey Brin are stepping down as CEO and president, respectively, of Google parent company Alphabet. The move caps more than two decades during which the pair have shepherded the one-time startup they founded in a Silicon Valley garage.

Shenzhen ChangXin Memory (CXMT) claim success in DRAM production


The company has completed its Fab 1 and R&D facility in Hefei, the capital of Anhui province, and is currently running 20,000 wafers per month. It is scheduled to double its capacity to 40,000 wafers per month in the second quarter of 2020. Using a 19-nm process technology, ChangXin has begun producing this fall LPDDR4, DDR4 8Gbit DRAM products.

Cadence Design move to integrate RF expertise from acquired AWR


AWR specializes in design tools for millimeter wave (mmWave) and microwave products, largely at the board and system level, while Cadence's heritage is in chip design and IP. AWR also has more experience with III-V semiconductors that out-perform silicon in high-frequency devices.

Demand for 5G peripheral chips to skyrocket


Taiwan-based IC designers are gearing up to cash in on the growing demand for high-speed, high-performance peripheral chips including Type-C interface chipts, USB 4.0 chips, diverse ASICs and server ICs, driven by the upcoming commercialization of 5G services.

Taiwan Nuvoton Technology to buy Panasonic semiconductor unit


Nuvoton, which is a subsidiary of memorychip maker Winbond Electronics Corp, said the acquisition of PSCS would generate greater value for the customers and shareholders of both companies, while increasing its presence in the global semiconductor industry through greater scale and volume of semiconductor solutions.

New startup's 4D imaging sees through walls


Vayyar claims it has designed a small, sensor-based chip that, with its 72 transmitters and 72 receivers, tracks and maps everything without a camera. It detects obstacles and monitors people's location, movement, height, posture and vital signs wirelessly, in all lighting and weather conditions, and in real time. A key differentiator is its ability to "see" through walls, closed doors, and other solid objects.