SimmTester.com
Simmtester.com (CST Inc.) provides the ideal memory solution for a wide range of needs - from Memory FAQ to Memory Testers and Diagnostic Software. CST will bring to you what's happening in the industry with the latest News and Articles. Visit the Site Map for detail.
Products in Focus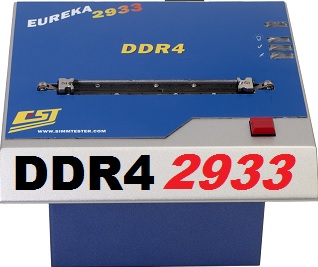 Eureka 2933 DDR4 Tester now start to deliver !
Complete 2933 (21-21-21) / 2666 / 2400 / 2133 Mhz UDIMM / RDIMM / SODIMM Solution
Eureka 2933 DDR4 Memory Tester.


Eureka 2400 DIMM/SODIMM DDR4 Tester now start to deliver !
Complete 2400 / 2133 / 1866 / 1600 Mhz UDIMM / RDIMM / SODIMM / LRDIMM Solution
Eureka DDR4 2400 Test Solution.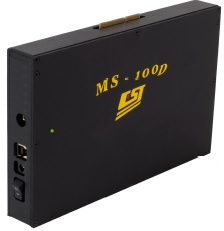 MS-100D DIE Sorting Tester now start to deliver !
Complete LPDDR4, LPDDR3, LPDDR2 DIE Sorting Solution
MS-100D DIE Sorting Solution.
Memory Test Solution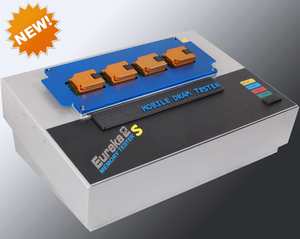 Eureka2s Mobile Memory Tester for testing Multi-Chip-Package (MCP) memory.
Tester capable of testing LP-DDR, LP-DDR2, LP-DDR3, NAND/NOR memory chips. It utilizes CST's proprietary test algorithm to capture all known memory failures


Find out how DDR4 DIMM/SODIMM Memory SPD EEPROM is program in the Industry !
DDR4 Ez-SPD the 1st in industry to deliver an affordable
DDR4 SPD Programming Solutions.

Eureka Express DDR3 Dual Socket Memory Tester.
Complete 1866 / 1600 / 1333 Mhz DDR3 DIMM / SODIMM /LRDIMM testing solution.

Hands-free,Compact & Self-Contained Automated "Pick & Place" DIMM Memory Testing
with the affordable
RoboFlex2 Handler
. For DIMM...LRDIMM to SODIMM to Registered RDIMMs. Works for 288pin DDR4, 240pin DDR3, 240pin DDR2 and 184pin DDR SDRAM module.
View Robo-Flex2 for DDR4 Handler Demo .

Hands-free memory testing with the affordable DDR, DDR2, DDR3 &amp DDR4 RoBoflex-MiNi Handler . For DIMMs to SODIMMs. Works for 288pin DDR4, 240pin DDR3, 240pin DDR2 and 184pin DDR SDRAM module . Options available for 144/200/204/260 pin SODIMM. View Handler Demo on Youtube.com

SP3000 DDR2 Memory Tester now available . Complete 1066/800/ 667/ 533/ 400Mhz DDR2 testing solution.
Find out more about DDR2 testing?

SP3000 DDR3 Memory Tester now available. Complete 1700Mhz DDR3 DIMM/SODIMM testing solution. Find out more about DDR3 Memory Tester ?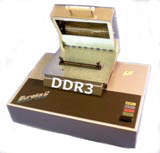 Eureka2 DDR3 1600Mhz Memory Tester available with Heat Chamber Box . Complete 1600Mhz DDR3 testing solution.
Find out more about Eureka2 DDR3 Temperature testing?
DocMemory Is In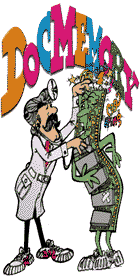 Step in for a Free Consultation! DocMemory has answers to frequently asked memory questions.
DocMemory PRO PCI Test Card

Memory Publications

DDR4 Memory overview. Read this one part series on DDR4 DIMM/SODIMM Module.



DDR4 SPD Definition . Find out all about it . Get the inside details in this article .
Memory Module Picture - Check out the latest pictures of JEDEC standard Memory modules.

CST at Trade Shows
We are participating in major 2019 Trade Shows.

Visit us at the upcoming shows for CST DDR4/Flash Memory Test Solutions


Industry News

Taiwan's semi industry success stories


It was the first day after Lunar New Year in February 1974 when seven men gathered over breakfast at the Little Xin Xin Soy Milk stall in central Taipei and mapped out Taiwan's foray into semiconductor manufacturing.

Memory is 43% of 2019 Capex spending


Memory capex is forecast to account for 43% of total semi industry capital spending this year, down from 49% in 2018, according to IC Insights.

Apple's new phone has an A13 processor


The chip has 8.5 billion transistors. Apple's previous A12 processor had 6.9 billion transistors, which was about 60% more than the A11's 4.3 billion transistors.

Winbond VP said Taiwan is benefactor of Korean/Japanese trade dispute


Trade disputes between Japan and South Korea will likely result in fundamental changes to both countries' high-tech industry supply chains, while opening the door for enhanced cooperation between the Korean and Taiwanese high-tech sectors, according to Pei-Lin Pai, VP of technology R&D for Winbond Electronics.

AI in the Cloud market to double in 5 years


AI chipset market is expected to grow from US$4.2 billion in 2019 to US$10 billion in 2024. Nvidia and Intel, the current leaders in this space, are being challenged by companies including Cambricon Technologies, Graphcore, Habana Labs and Qualcomm.

Startup offers algorithum to help design FPGA applications


A complete application representation can be analyzed, partitioned, optimized and targeted to a variety of compute engines, including x86, Arm and RISC-V, and FPGAs. Input is HLL code that is generated into CQVM, then optimized and partitioned. The final result is compute executables from the partitioned CQVM.

China trade war slowing IC shipments


YoY revenues of all top five global IC design companies fell in Q2 2019. Reasons cited are the US-China trade war, mounting inventory levels along the supply chain, and less-than-satisfactory global demand for consumer electronics, including smartphones, tablets, notebooks, LCDs, TVs and servers.

Apple is facing steep challenges on its own 5G modem


Apple is famous for its penchant for secrecy. Most of its leading technologies are proprietary that work within its own ecosystem. So, to be a modem leader, Apple has to fundamentally change its approach to technology development.