Friday, April 27, 2012
DDR3 LRDIMM Tester
CST Inc, leading worldwide manufacturer of memory tester and automation is proud to introduce the stand alone SP3000 DDR3 240pin LRDIMM Tester design for detecting hard to capture LR-DIMM assembly faults.
This tester is specially targeted at the High Volume Memory Module Manufacturers.
The SP3000 DDR3 LR-DIMM DDR3 Tester comes with a standard 240pin DIMM socket for testing the latest DDR3 LR-DIMM memory.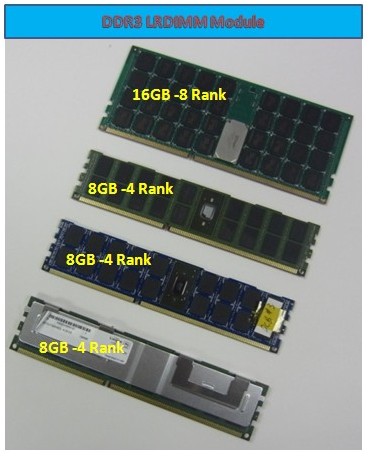 The SP3000 DDR3 LR-DIMM Tester is built with flexible architecture to support DRAM, SDRAM, DDR, DDR2 & DDR3 Memory Module testing with a change of optional adapter.
The SP3000 DDR3 LR-DIMM Memory Tester.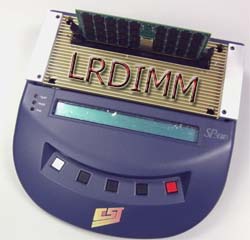 The CST SP3000 DDR3 LR_DIMM Adapter is the latest test adapter for the SP3000. It supports testing of 240-pin DDR3 LR-DIMM that complies with JEDEC standards.

The SP3000 DDR3 LR-DIMM adapter plugs into the existing SP3000 base tester. This makes the DDR3 LRDIMM adapter by far the most cost-effective solution for testing high-speed DDR3 LR-DIMM modules. No special setup is required. As with all of CST products, the adapter is simple to use. Insert the DDR3 adapter, turn the SP3000 tester on, insert a DDR3 LRDIMM module into the heavy duty Yamaichi test socket, then press the start button to begin testing.

CST has incorporated latest state-of-the-art technology "DDR3 Memory Controller" in the design of the new SP3000 DDR3 –LRDIMM Adapter.
DDR3 LRDIMM Advanced Technology
Main Adapter DDR3 LRDIMM controller test LRDIMM in transparent mode :

Transparent mode:

For module testing purposes, the memory buffer can be placed in transparent mode, where it acts as a simple signal re-drive buffer and passes commands and data directly through to the DRAM devices

High efficiency switching power regulator to generate the DDR3 STTL-15 interface power source.

Build in analog circuit for measuring the module's current, voltages.

User Programmable controlled Vtt regulator.

High resolution VDD high efficiency switching power regulator.
The SP3000 DDR3 LRDIMM adapter includes many new features which are relevant to the differences between DDR3 technology and the older DDR2 and DDR technology. As with all of CST SP3000 testers, each LRDIMM module's size, structure, and type are automatically detected, without the need for user's setup. The test flow follows our standard Basic Test, Extensive Test, and Auto-Loop process. The SP3000 DDR3 LRDIMM adapter is very simple to operate, with little training or setup required.
DDR3 Test Features
Supports Burst Length of 4 & 8

Supports CAS LATENCY (CL)

Fixed

Support On-Die-Termination (ODT)

Test all DDR3 LRDIMM at lower frequency.

Supports new LRDIMM mode registers enhancements.

Improved current and temperature sensing circuitry.

True 1.35 & 1.5V testing with a wide support range of 1.35V to 2.0V

Parallel testing capability of 64/72-bits.

Heavy Duty , 240-pin test-quality for convenient module handling.

Automatic detection and support for LR DIMM modules.

Automatic detects x4 or x8 chip type

Support up to 16 rows and 12 column address lines to support 32 GB modules.

Complete SPD programming support.
Download a copy of the SP3000 DDR3 LRDIMM Datasheet from this link :
http://www.simmtester.com/page/products/productSpecs/SP3000_DDR3%20LRDIMM%20Tester%20New.pdf
Watch a demo of the SP3000 DDR3 LRDIMM Tester on youtube :
Founded in 1983, CST develops, market, and support computer memory tester software and hardware. CST pioneered the first low cost SIMM tester in 1985. Since then, CST testers have become the standard for the computer manufacturing industry, holding more than 70% of the market in testers for computer manufacturers and third party SIMM manufacturers. With its product lines of DIMM memory testers and handlers, CST is equipped to handle all aspects of memory testing. CST has a comprehensive line of testers ranging from the low-volume service tester to the high-volume manufacturing needs.

CST, Inc. headquarters in Dallas, Texas, USA also has direct offices in Singapore, California, China as well as global distributors strategically located in Australia, Brazil, Canada, China, France, Germany, Hong Kong, Japan, Korea, Switzerland, Sweden, Taiwan,Israel,Spain,Portugal and the United Kingdom.
For further information, visit www.simmtester.com or call our Sales at (972) 241-2662.
By: DocMemory
Copyright © 2023 CST, Inc. All Rights Reserved