Tuesday, September 26, 2006
A year ago DocMemory posted an article that covered "What is UTT Memory".
Click on this link if you have miss this article:http://www.simmtester.com/page/news/showpubnews.asp?title=What+are+UTT+Memory+%3F&num=124
We have been receiving countless feedback from our readers since then for further explanation on "eTT Memory" and this article will provide some background information regarding "eTT Memory".
Introduction to eTT
eTT memory are either DDR or DDR2 chips which are fully tested Dram chip and sold to module manufacturers who needs to remark and add their own brand/logos to differentiate their products from other manufacturers. This type of eTT dram are targeted at the "Value Memory Market" channel where the buyers are very price conscious.This kind of eTT chips are of highest quality and are used for assembly into DIMM or SODIMM modules for PC application.
This segment of the memory market is very large and most module manufacturers sells two kinds of memory product to cater to the high end market and the value conscious market.
For high end memory market, most memory companies use original branded chips such as Samsung,Micron, Qimonda,Hynix,Elpida and Nanyas that are built on full data sheets and are fully tested before being sold and shipped to module manufacturers for assembly.
For the value conscious segment, there are several different types of unbranded parts commonly used and assemble in value memory module. The three major types of Chips for value memory are; ETT, UTT, and downgraded DRAM.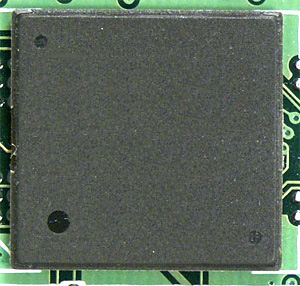 Unmark eTT DDR2 512Mb BGA Chip from an unknown manufacturer
Currently uTT and eTT modules are widely sold in the PC industry.
eTT = Effectively Tested Dram ===> Full specification parts, fully tested DRAM and unmarked.
uTT = Untested DRAM ==========> Full specification parts, not fully tested and unmarked
Downgraded Dram ============> Not full specification parts , untested and unmarked.
Pricing
Pricing between an original branded DRAM and an unmarked eTT DRAM is very similar. With reference to www.dramexchange.com ,the average price for a eTT 256 Mbit DDR-400 part was US$3.35 from September 06 , while the branded parts for the same density averaged US$3.50 in price, a price gap of only 15 cents.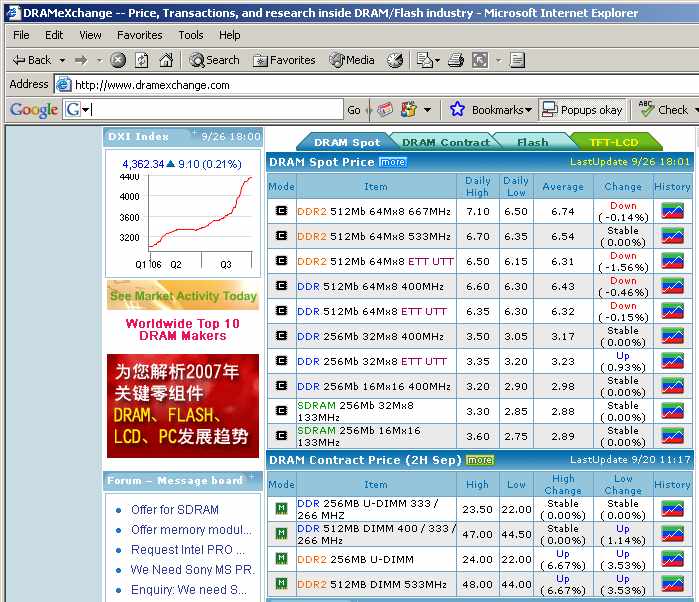 This price difference may not be significant between a branded DRAM and ETT DRAM when you purchase only afew chips for assembly, however if the eTT chip volume purchase is for a million pieces of chips , then the cost saving and difference is a very significant. The profit margin from selling eTT modules can be very attractive to mid size module manufacturers.
Conclusion
The demand for eTT and uTT memory modules have been on the rise and many chip manufacturers are shipping more uTT and eTT parts in the effort to move products very quickly down the distribution channel. We have heard from unofficial sources that several Asian semiconductor manufacturers are skipping testing inhouse and moving untested chips into China and other asian countries to deplete old inventories quickly, infact this is a profitable strategy to clear their slow moving inventory to the streets faster than previously possible.
eTT 512MB DDR2 made 240pin DIMM before laser marking
By skipping testing, module manufacturers can purchase this eTT and uTT DRAM for much less , remark it and sell it quickly to maximize profits.The industry trend today is now set and with more DRAM production increase and reduce inhouse testing
By: DocMemory
Copyright © 2019 CST, Inc. All Rights Reserved